Jobs
Huntsville, AL, USA

Full Time
---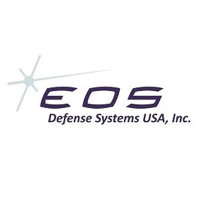 It is an exciting time to a be a part of EOS!
Are you looking for a career that will challenge you, offers limitless growth, and provides you with the opportunity to work on unique projects? We want to hear from you! EOS Defense Systems USA is a manufacturer of cutting edge, precise remote weapons stations.
We are looking for a Director, International Trade Compliance Officer (Empowered Official). The perfect candidate will be responsible for overseeing compliance with U.S. export & import laws and regulations. The position is responsible for ensuring our company adheres to legal standards for both ITAR/EAR policies and will be responsible for enforcing regulations in all aspects and levels of business as well as provide guidance on compliance matters. Will oversee, train, prepare and submit all types of license applications required for compliance to U.S. Trade Regulations (ITAR/EAR.) The position Interfaces with program executives, managers, internal functions (Human Resources, Supply Chain, Information Systems, etc.) to ensure all work processes comply with trade regulations.
Responsibilities:
Review, approve, process and manage all ITAR/EAR issues for international & US Government contracts/orders.

Keep abreast of regulatory developments within or outside of the Company as well as evolving best practices in compliance control.

Prepare reports for senior management & external regulatory bodies as required.

Draft, submit, manage export licenses, technical assistance agreements, commodity jurisdiction and classification requests, as required to support business initiatives.

Periodically review procedures, reports, etc. to identify hidden risks or nonconformity issues.

Interface with Business Development on the requirements for demonstration and marketing activities.

Review, approve release of technology and technical data, to ensure compliance with applicable US regulations & Company policies & procedures. Track & maintain current status on provisos, conditions, reporting, other compliance requirements under DDTC licenses and agreements.

Maintain records of US Trade Regulations.

Prepare, present export compliance training to communicate regulatory changes within US Trade Regulations.

Conducts internal audits regularly per US Trade Regulations & policy and procedures.

Participate in investigations & assessment of trade compliance matters. Process foreign travel requests, provide guidance to employees traveling abroad to ensure compliance with corporate security policies and export control regulations.

Support foreign visitor requests to ensure compliance with US Government regulations/policies.

Responsible for working on/with International contracts and US Government contracts to include domestic and Foreign Military Sales.

Oversee regulatory/industry requirements and guidelines as well as

final approval of International Shipping.
Education/Experience Required:
BA/BS degree in a related field

8-12+ years related experience/equivalent work history

Experience complying with ITAR and EAR

Previous experience as Corporate Empowered Official, preferred.
Knowledge/Skills Needed:
Knowledge of US Government ITAR, EAR, Foreign Trade Regulations, and Harmonized Tariff Schedule

Knowledge of ITAR, EAR, and HTS commodity classification.

Knowledge of ITAR and EAR license application process.

Strong data analysis and problem-solving skills

Effective public speaking skills for briefings and training.

Solid analytic writing and ad

vanced Excel and ERP skills

Preparation of International Shipping Documentation
We are an Equal Employment Opportunity employer to all employees and applicants for employment without regard to race, color, religion, sex (including pregnancy, gender identification and sexual orientation) or national origin in accordance with applicable federal, state, and local laws. An Equal Opportunity Employer for disabled veterans, recently separated veterans, other protected veterans, armed forces service medal veterans and individuals with disabilities.
Apply

Now

with our quick 3 minute Application!